About Karl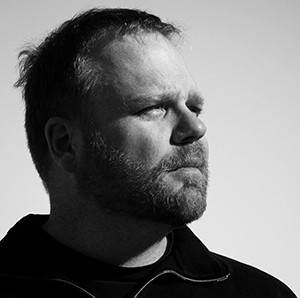 If it can be photographed, Karl has probably tried taking a photo of it along his life journey with a camera.  If it can't be photographed, he has probably tried it anyway.  Karl's photography is not easy to classify in theme, style, age, context, gender… or any other fancy art/photo terms that come to mind.
Karl's dad, a great nature and landscape photographer, gave him his first camera when he was five.  As he grew up, he shot tons of rolls of film and progressed through many more cameras.
After getting a manual Nikon in his early teens, Karl started photographing the nature, family, friends, and daily life in his boyhood town of Billings, Mt.  One of the most important lessons he learned during this time was that not every photo represented his best work and that he had to be picky on which photos worked, learn from the successes and failures and then create better photos.
During Karl's under graduate studies at the University of Montana, he took photo journalism classes in between his psychology and education curricula.  While studying under Patty Reksten there, he learned how to capture decisive moments involving people, events, complex stories, and narratives.  Karl also learned how to develop and print black and white film and photos in the darkroom.
After moving to California in 1997 to start his teaching career, Karl updated his photographic equipment and experience.  He experimented with aviation photography by showing up early at every local airshow, getting sunburned, dehydrated, and capturing the amazing events along the way.  By watching the US Navy Blue Angels and US Air Force Thunderbirds over one hundred times, he learned the value of concentrating on one type of photography and honing his skills.  He also learned the valuable lesson that it is artistically healthy to recognize when he got into a rut and to leave that genre and move onto other areas of the photographic arts.
Just after the turn of the second millennium, Karl got his first medium format camera, a Yashicamat 124g.  With this simple twin reflex camera, Karl learned the value of patience and the importance of taking time to compose the photo, ensure exposure was perfect, plan the shot, and capture not just the moment, but the essence of the moment as well.  This made him desire to go beyond just taking photos documenting things, but to create photos with meaning.
In 2003, Karl's wife Val gave him a birthday gift of a private tutorial with Kim Weston at Edward's, Kim's grandfather, home outside of Carmel, CA.  With his new Hasselblad in hand, Karl learned from Kim the basics of fine-art nude photography, key elements to creating refined, high-quality prints, and the value of believing in your work while remaining humble.  Through this and another workshop with Kim, he learned the critical value of working with models to create conceptually important photos that go beyond the surface in meaning, quality, and value.
Since those early workshops, Karl continues to refine his craft, art, vision, and photographic aesthetic by exploring new methods, tools, media, and genres. Much of this exploration comes from his studies at the great photography program at Solano Community College. While there, he has studied under great photographers including; Bloomfield, Victoria Heilweil, Beth Craven, Ron Zak, Rick Mariani, and Nick Pavlof. Karl continues to explore new ways to create photographic arts and exploring incorporating alternative processes like cyanotypes, gel transfers, incorporating text, and other exciting new methods and materials.
For Karl, photography is his artistic outlet.  Whether it is a conceptual art series,  individualized lifestyle portraits, or whatever he captures, he will give the moment his complete attention to capture it with his unique vision.
Karl moved his Bay Area studio into the Coal Shed Studios on Mare Island in Vallejo in early 2016 and is very excited to be part of this exciting and diverse collective of the North Bay's leading artists. Please contact Karl to arrange a viewing of his studio and the group gallery space.
Recent shows and exhibits:
The Bold Show – 2015 – T Street Gallery – Sacramento
The Spring Show – 2013 – T Street Gallery – Sacramento
The Fall Show – 2013 – T Street Gallery – Sacramento
Plastic Camera Show – March 2013 – T Street Gallery – Sacramento
The Fall Show – 2012 – T Street Gallery – Sacramento
Multiple Visions – Calistoga Arts Center – Calistoga, Ca 2012
80 Eyes, 40 Views – Solano Community College and Benicia Library 2011